Customer Support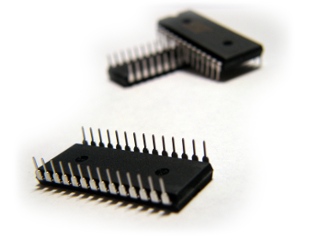 We do not accept phone or email orders, but we know that special circumstances may arise. If you have any questions, or need a quote for a higher volume of parts than is priced, please send us an email. Otherwise, please feel free to order online any time. Customer Service can be reached at CustomerService@PlayingWithFusion.com. We will respond within 1 business day of email receipt.
There are no minimum orders. We're happy to sell it to you at any quantity, but shipping and handling charges apply to all orders. Refer to Shipping Information for pricing information.
Orders shipped to Iowa or Illinois will include sales tax on the merchandise portion of the order respective of the shipping zip code. Sales tax is not required if you have an exemption permit or resale tax info, so please let us know.
Playing With Fusion intends to provide high quality merchandise and accurate representations of our products. If you have any issues with your order, please contact us as soon as possible so we can make it right! Please be sure to check out merchandise as soon as it arrives as we cannot service warranty claims made more than 30 days after shipment unless explicitly mentioned on the product page.
Warranty Policy
All products are warranted against defects in material and workmanship for 30 calendar days after shipment receipt unless explicitly mentioned on the product page.
Playing With Fusion will provide replacement or refund for claims made within 14 calendar days of shipment receipt.
Playing With Fusion will provide replacement for claims made after 14 calendar days of shipment receipt and prior to warranty expiration.
Shipping-related damage is not covered by our warranty. See Shipping for more details.
Our warranty does not cover functional issues caused by the end user. This includes:

Damage due to drops
Water damage
Modifications
Accidental release of 'magic smoke'
'I saw an arc'

Playing With Fusion will cover shipping costs to send you a new product if covered by warranty.
At the discretion of Technical Support, we may require the return of warranted product to identify failure causes and improve. We will cover return shipping costs in these situations.
Please contact Technical Support to initiate a warranty claim.
In the event that you need to return something, please contact Technical Support to discuss any issues and to receive a Return Merchandise Authorization number (RMA#). All returns must be accompanied by an RMA#.
Returns Policy
Returns for unmodified, clean, 'mint' condition products are accepted within 10 business days from the date of receipt of merchandise with no restocking fee.
Returns for unmodified, clean, 'mint' condition products after 10 business days are usually accepted but include a 15% restocking fee.

Returns requested on items with new version releases may be denied

Returns are generally not accepted on products after 30 business days.
Returns are generally not accepted for custom-ordered products.
Merchandise sent back to us without a Return Authorization can not be processed.
Original Shipping and Handling charges are not refundable and customer is responsible for any return shipping charges on general returns.
All returns must include all accessories that originally came with the item, including cables, connectors and documentation.
Some product categories (clearance, scratch/dent, refurbished) are not returnable and only have warranty as discussed in Warranty unless explicitly mentioned on the product page.
Returns on damaged, scratched, scuffed, programmed, burnt or otherwise used merchandise will not be accepted unless explicitly authorized by Technical Support
Refunds are issued to the credit/debit card used for the original purchase. If payment was originally submitted as check, money order or wire transfer, a refund will be issued via check.
Payment via credit/debit card is readily accepted through our website. In addition, check, money order and wire transfer will be honored. We do not accept C.O.D. orders. All transactions will be submitted in US Dollars when payment is made. This may result in the actual charges showing up slightly different than the total due shown to your preferred currency. Payment is no longer accepted through Google Checkout.
Please Note: Some payment methods (wire transfer, check) usually take a few days to clear. We are glad to accept these forms of payment, but we will not ship orders until payment has been verified by our bank.
Prior to Shipment
If you need to cancel an order, for whatever reason, please contact Customer Service immediately. As long as an order has not yet shipped it can be canceled for a full refund.
Already Shipped
Orders can not be canceled after shipment has been made. In this case, please see Returns/Refunds for options.
General
Playing With Fusion generally ships within 1-2 business days of order clearing. Unforeseen or special circumstances may prevent the immediate clearing of orders, so please ensure all shipping and contact information is provided with your order. This will ensure that any issue can be resolved quickly and we can get your order out the door. As soon as your order is shipped, a confirmation email, including available tracking information, will be sent to you.
We charge actual shipping costs plus $2.00 handling charge per order. Shipping is available through the United States Postal Service (USPS) and UPS. No other shipping methods are available at this time.
UPS does not deliver to PO Boxes. You must choose USPS as your carrier if shipping to a PO Box or your package will be returned to us at your expense.
UPS orders are shipped 'Signature Not Required' by default, though the carrier may decide to require a signature based on value or destination. If you need your order to be sent 'Signature Required', please contact Customer Service or add a note in the comments field during checkout. If a package shipped 'Signature Not Required' is left but is not there when you arrive, neither the carrier nor Playing With Fusion can be held responsible. All orders requiring a signature upon delivery must be shipped UPS.
Playing With Fusion cannot be held responsible for lost, damaged or stolen shipments. We will help file claims for shipments that are insured (UPS). Please contact Customer Service for assistance in initiating a claim.
Costs
Shipping costs are calculated during checkout. Shipping estimates can be made prior to checking out by adding all items you need to your cart then clicking 'calculate shipping' on the shopping cart page. Total S&H cost is actual shipping costs plus $2.00 handling per order. We do not currently have means to charge your UPS account instead of paying our actual shipping charges.
UPS Shipping Options (Domestic)
All UPS shipping options are tracked and insured, not including Economy, which is not currently available.
UPS Next Day Air (Next business day delivery, time of day depends on destination)
UPS 2nd Day Air (Delivery by the end of the second business day)
UPS 3 Day Air (Delivery by the end of the third business day)
UPS Ground (Tyipcal delivery averages 3-5 days, varies by destination)
USPS Shipping Options (Domestic)
USPS Express (Overnight, not guaranteed, includes Saturday delivery; on orders up to $300)
USPS Priority (2-3 days, not guaranteed, not tracked, not insured; on orders up to $100)
UPS Shipping Options (International)
All UPS shipping options are tracked and insured for international shipments.
UPS Worldwide Saver (1-3 business days, possibly more depending on location)
UPS Worldwide Expedited (3-5 business days, possibly more depending on location)
USPS Shipping Options (International)
USPS Express Mail International (usually 5-10 days, fully trackable; allowed on orders up to $300)
USPS First Class Mail International (usually 2-3 weeks, but can take longer. Tracking information is not available. This option is only available on orders of < $400.
Note: Priority and First Class packages are not insured. In the event a package is lost or stolen in transit, Playing With Fusion is not responsible for replacing the order.
Additional note: Any duty or taxes for international shipments are the responsibility of the customer. Playing With Fusion cannot be held responsible for any delays in shipping due to customs or other unforeseen events.
If you would like to receive a notification when a product becomes 'in-stock', please contact Customer Service.
Intentional Backorders
You have several options for ordering backordered products when placing an order. First, you may sign up to receive a notification when a product comes back 'in-stock' by contacting Customer Service. This method does not result in an order being placed or paid for until a later time of your choosing.
The next option is checking out with a mix of in-stock and back-ordered items. In this case you can choose to either ship the order whole or to ship the order in two shipments. To ship the order whole, please select the 'ship complete' box at checkout. The entire order will ship as soon as all products are in-stock and you will only have to pay S&H on one shipment.
If prompt delivery of the in-stock part of your order is required, uncheck the 'ship complete' box at checkout to split the order into two shipments. One shipment will be sent immediately and include all in-stock items, and a second shipment will be sent as soon as all back-ordered items are back in-stock. For split shipping orders, two separate S&H charges will be applied, though S&H will show up as a single line item on an invoice. Also, the shipping method selected at checkout will be applied to both shipments unless explicitly noted in the comments field.
The final option for ordering backordered items is to submit an order of only backordered items. This type of order, by default, will be shipped whole as soon as all products come in-stock. You will only be charged a single S&H charge as a result.
In addition, if you are placing an order and you wish to purchase more of a product than is available, please contact Customer Service to get an availability date prior to placing your order. In this situation, the ordering options discussed above still apply.
Unintentional Backorders
Mistakes will occasionally happen, so in the case of an unintentional backorder, we will contact you as soon as we identify the issue to determine the appropriate course of action. You may change your order to match only the available stock, cancel the order, or have us ship the order in two separate lots as soon as additional stock becomes available. As this situation is our mistake, you will not be charged shipping for the second shipment.
Note: Backorders can not be honored on clearance merchandise.
Purchase order numbers are referenced on the invoice and shipping receipts. Please include this information with your order submission. An invoice will be provided at the time of order submission. Payment may be submitted directly through the website or, if needed, or by selecting the 'Bill Me' during checkout then mailing in the provided invoice along with your payment. We will ship your order as soon as payment clears. Net 30 and other forms of credit are not offered at this time.
Local pickup is currently unavailable.
We ship every business day USPS is open, and some they aren't (if you are shipping UPS). The Playing With Fusion office will be closed the following days in 2015:
New Years Day (January 1st)
Martin Luther King, Jr. birthday (January 20th)
Washington's birthday (February 17th)
Memorial Day (May 26th)
Independence Day (July 4th)
Labor Day (September 1st)
Columbus Day (October 13th)
Veterans' Day (November 11th)
Thanksgiving Day (November 27nd)
Christmas Eve (December 24th)
Christmas Day (December 25th)
We currently do not offer gift certificates.